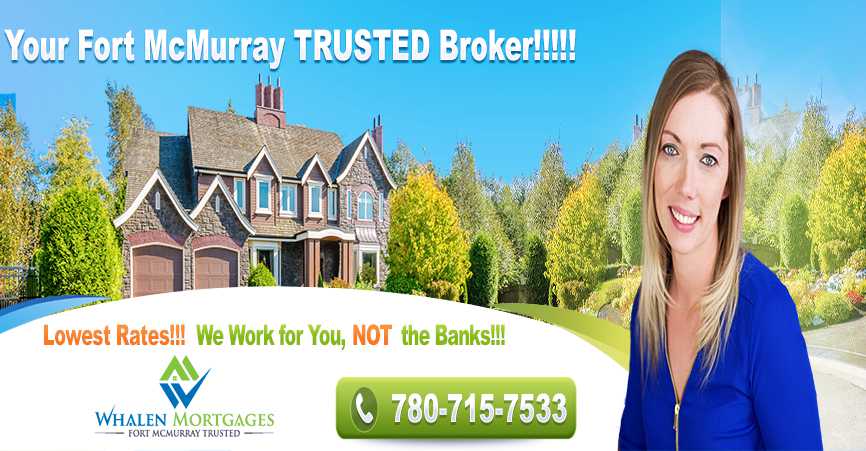 Mobile Homes Mortgage Fort McMurray
Mobile Homes or manufactured homes are different from a standard home because they can be moved and they have what is called a remaining economic life. In order for a mortgage on a mobile home, two things must be proven. The home must be permanently affixed to land that is also under your ownership, and the remaining economic life must not be greater than the mortgage.
To show that the mobile home is affixed to the land, a tie down report is ordered. The cost of this is generally around $135. An appraiser will take note of the homes CSA number and verify it is secured by anchors or welded to pilings. The remaining economic life will also be determined. 
Typically a mobile home will have a remaining economic life of about 35 to 40 years brand new. This is the length of time that the mobile will contribute to the value of the property it sits upon. Depending on the lender, a mobile home older than 15 to 20 years will require that the remaining economic show at least the amount of amortization of the mortgage.
The land the home sits on could be a freehold, or condo. If it is a bare land condo, there will be condo fees and 50% of those fees must be included in debt servicing ratios to qualify the mortgage. If the mobile is on condo land there may also be regulations in place so you should read over condo documents carefully to ensure the regulations are known and that you are willing to comply. 
Mobile/manufactured homes can be financed with 5% down payment if they are intended to be your primary residence. Though some lenders do restrict or refuse their financing, those lenders that do finance them will still offer their best rates just as a traditional home purchase. We have a lender that also offers construction draw mortgages where you can purchase a new mobile and land separately and combine them together in the purchase to get a new mobile and land under one mortgage. 
If you are considering purchasing a mobile home call our team at Whalen Mortgages to get free advice and to pre-qualify for the mobile homes mortgage.  We are your Fort McMurray Trusted Mortgage Brokers. Ready to help! 780-715-7533.