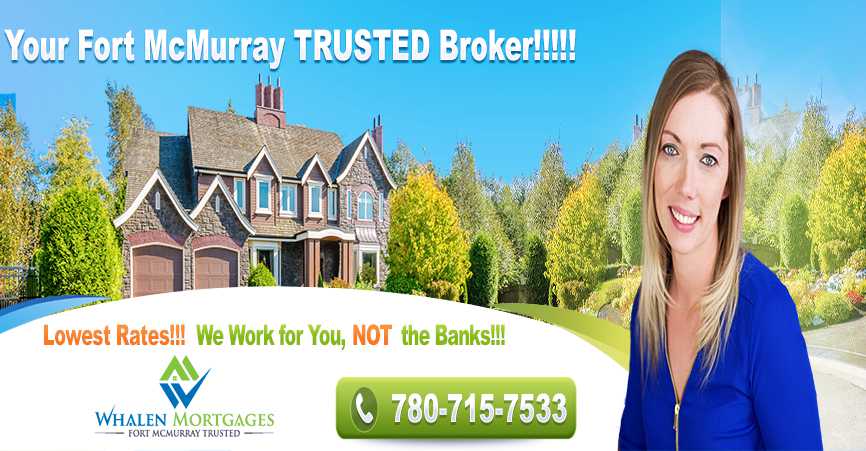 Land Purchase in Fort McMurray
Purchasing land is usually the first step in building the home of your dreams, starting retirement, or even investing for the future. Whatever the reason, land purchases are not insurable therefore require conventional mortgages – more than 20% down on the purchase.
There are different types of land available. A lot with electricity, natural gas, municipal water and sewer already on the property is referred to as serviced. If there is electricity and natural gas it is partially serviced. Natural gas and power at the property line but not yet extended to the property is not fully serviced land, and will require a higher down payment than a serviced lot and are typically more expensive because the cost of bringing these utilities onto the property is already covered, making them more marketable.
To purchase a lot in an urban centre, you will require 25% down payment. These types of lots are typically serviced and and usually highly marketable. It is important to be aware of any architectural controls in place within a subdivision as it may not be suitable for the type of home you wish to build.  Some lots may require you build upon them in a time frame specified as well, which could also clash with your plans for the future. Lastly zoning is important. Urban land must be zoned residential for most lenders to consider, unless you are looking for commercial lending to construct an office unit for example.
Acreage land also requires at least 25% down, and perhaps more depending on the size of the lot and services present. 10 acres or less partially serviced could qualify for 25% down presuming you are an " A" applicant. Financing over 10 acres with services at the property line will require slightly more down payment, and if services need to be brought to the property, you could be looking at as much as 50% down. This all falls under marketability of the property. The more marketable a property, the less of a risk to the lender and the less down payment required. Call Fort McMurray Whalen Mortgages today 780-715-7533 your Trusted Fort McMurray Mortgage Brokers.