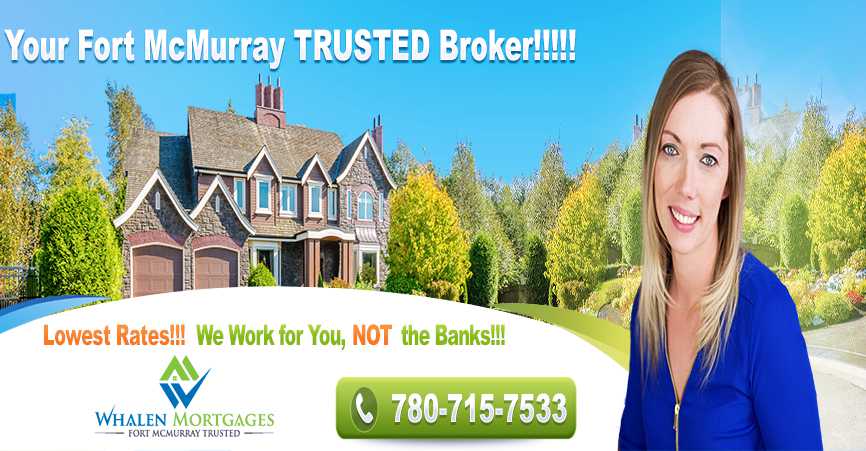 Construction Mortgages Fort McMurray
Construction mortgages or draw mortgages are financed differently than a traditional home purchase. On a construction draw mortgage the funds are advanced draw phases until the build done. When it is a RTM (ready to move home) or Mobile there are 3 advances if buying land one initial advance also for the land, with a stick built home there are 4 draws and if land being purchase one initial draw for the land payout. 
A home build can be financed with the minimum down payment of 5%, provided the builder included the land in the quote. If the land is being purchased separately, it will be required to have 25% down payment on the land which rolls into the total purchase price. The first draw of the mortgage will be used to buy the land or pay out the existing loan on the land, and construction will continue until all funds are released leaving you to pay only one mortgage. For example land in 100k and the build is 400k, you would need a mortgage for 500k and down payment of the land at 25% would be 25k this would be rolled into the total mortgage of 500k so essentially you are only putting down 5% of the total loan or mortgage financing for the land and the build.
The draws are advanced by your legal representative however your mortgage broker has to submit the draw release paperwork during every advance to generate a site inspection to show the work has been completed then the lawyer can request funds to be advanced. Depending on the lender there are typically 3-4 and you will pay an inspector fee of $600 to get the 3 or 4 inspections completed.  
Build Process For Mortgages
A builder you hire to complete the build and will submit a quote, provisions, and floor plans to your mortgage broker to accompany your application to the lender. Building by yourself – where you, the client is acting as the main contractor provider is quite a bit more complex and time consuming as you would be responsible for gathering quotes for all the work to be done and scheduling the different trades to come in to do their part of your project. Financing for a self-build is different than when using a contractor/builder and can only be completed in branch not through the broker channel.
Your builder will be responsible for handling all aspects of construction including permits and New Home Warranty. Be sure to do your research as builders that are not regulated will have trouble getting new home warranty and hold up the process if not cancel the mortgage all together. There are builders with bad reputations and a lender will take that into consideration.
During the build process, you make mortgage payments only on the funds advanced. Specific details of this are on every mortgage commitment letter. If getting a new home built is something you have always considered give Whalen Mortgages a call today to speak to one of our dedicated underwriters in Fort McMurray about your mortgage needs. We are always available to answer any questions and help guide you on the home building process. We are your trusted Fort McMurray mortgage brokers. 780-715-7533.