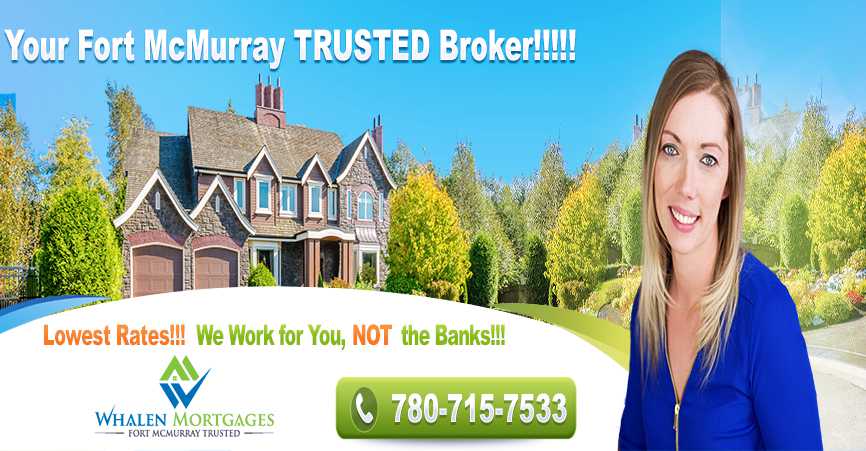 Term
Less then
20%
More then
20%

Refi or
Rental
1 Year Fixed
6.14
NA
2 Year Fixed
5.89
NA
3 Year Fixed
5.29
NA
4 Year Fixed
4.99
NA
5 Year Fixed
4.89
Variable
5 Year Variable
5.80
below
6.70
5 Year Fixed
<65%
4.89
below
5 Year Fixed
65% to 70%
5.14
below
5 Year Fixed
70% to 75% LTV
5.14
below
5 Year Fixed
75% to 80% LTV
5.14
below
5 Year Variable
<65% LTV
NA
5.80
5 Year Variable
65% to 70% LTV
NA
6.00
6.70
5 Year Variable
70% to 75% LTV
NA
6.20
6.70
5 Year Variable
75% to 80% LTV
NA
6.20
6.70
RFA Mortgages Fort McMurray
We are proud to offer RFA Mortgages as one of our Fort McMurray lending partners. RFA offers many great lending opportunities to clients in Fort McMurray for their mortgages. Are you looking for a home but the home you love needs some work? RFA offers purchase plus improvement loans on purchases in Fort McMurray. The improvement loan should be less than 20% of the improved value to a maximum of 40,000 dollars. There is a little wiggle room that can allow for an exception to go a bit higher if warranted. You would have to do get a contractor quote to submit with your accepted offer and we would send both of these in for your new purchase and mortgage. You would have to complete the work upfront and once complete the lawyer can release the funds to you for the improvements that has been completed.
RFA also offer new to Canada programs call Jodi today to get more details of the qualifying criteria for this type of program. There are options and we have partnered with the best lenders across Canada to allow us to share these options with our clients.
In addition to providing residential mortgage solutions, RFA offers a full range of GICs including non-registered, registered and commercial, all available through Nominee/Self Directed dealer platforms.
RFA also offers stated income programs for self-employed clients up to 90% loan to value with the first 5% down payment being own resources the remaining can be gifted. This is offered through Genworth as an insurable product and requires business financials and personal income tax returns to assess the business and make a reasonable stated income. If it does not fit this program you can to 65% loan to value uninsured with RFA. For any self-employed income you are required a minimum of 2 years self-employed to qualify. For 65% loan to value no down payment can be gifted it must all be own resources and cannot be borrowed either. You must also have 6 months of principle, interest and tax payments on top of down payment to qualify for the uninsured option.
Once you get a mortgage with RFA you will receive online access to the portal that can show you your balance and allow you to change prepayment frequency or increase your payments all from one easy online platform that you can not only see but change instantly at your own request. Mortgages have never been so easy!
Prepayment Privileges • Annual 20% lump sum: clients can pay up to 20% of their original mortgage balance annually on any regular payment date. The payment will be applied directly to their principal balance. • Annual 20% payment increase: clients may increase their regular mortgage payment by up to 20% annually. The increased payment will be applied directly to their principal balance.
Rates are held for 120 days for purchases, refinances or transfers. RFA does not have posted rates like the big banks so there are no huge hidden penalties. On renewal they do not have a posted rate therefor you will be offered the lowest rate possible on renewal no more negotiating with the banks to get the lowest rate, call me today your Fort McMurray mortgage broker Jodi to do the work for you. Buying a home should not be stressful and we make sure you enjoy every moment of your home purchase.
RFA also offers borrowed down payment also call Flex down where you are able to get a loan or a line of credit for your down payment. You would have to get the loan yourself or if you already have one then you can use the one you have for 5% of your down payment. This is a great option for a client who does not have the down payment but wants to buy a home. Call Jodi today your Fort McMurray Mortgage Broker for more information or apply online.