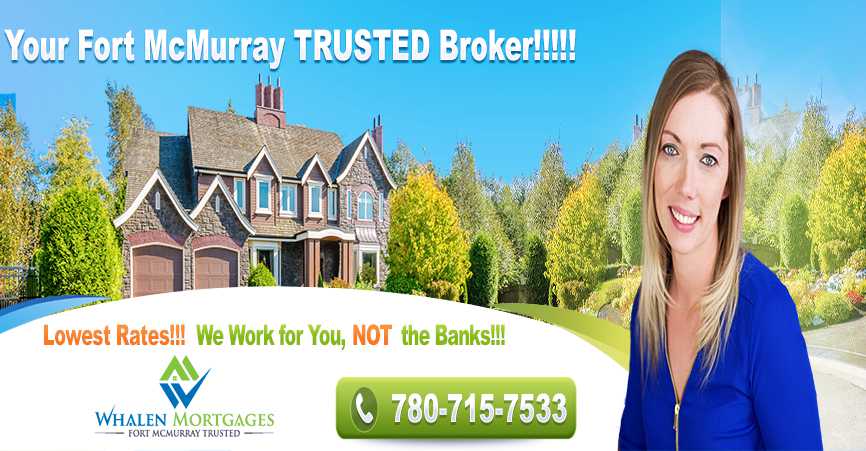 Alberta Treasury Branch Mortgages Fort McMurray

ATB is one of our lenders who offer a variety of mortgage solutions. They have competitive rates and offer products other lenders do not offer. Are you wanting to buy a mobile home ATB finances mobile homes while most lenders will not. Mobile homes come with a remaining economic life brand new of 40 years and most mortgages are based on a 25 year amortization you will want to find a mobile 15 years or newer to keep the 25 year amortization you were pre-approved at. If you get a 20 year old mobile the amortization may be pulled back to 20 years lowering the amount you were approved for initially. Mobile homes all have to be insured through CMHC or Genworth regardless if you put 20% down on the home this is a requirement specific to mobile homes.
Are you wanting to buy a large acreage? If so ATB is also the lender for this, they will do large parcels of land where most lenders will only do up to 5 acres. If going past 5 acres and putting down less than 20 percent it will be up to the insurer on what they will include for the value of the acres usually 15 to 20 acres they will allow in the value from the appraisal however it is there discretion they could go less or more. If you are putting down 20 percent ATB will allow up to a quarter hector of land for acreage purchases which is way more than any other lender will allow.
ATB allows home buyers to get the exact property they want for their needs.  Are you looking to buy land and build a home or get a new mobile placed on the land? ATB offers construction draw mortgages that fund in 4 draws for a stick built home and 3 draws for an RTM ready to move home along with a special advance to pay the land out. What you need to know is if you are buying the land separate not from the builder then you need to put down 25% of the land purchase price and the down payment from that will roll into the total mortgage with the home included. For example land in 100k you would need 25k down payment with the home being 300k the total value with land and the home is 400k however the 25k you will put down on the land also counts as the down payment for the total price of 400k with the home included. Things to keep in mind is the builder may also want a deposit if you give them a deposit you will get this back on closing of the last draw the lawyer will disburse the deposit you gave the builder back to you on the final draw they will receive that much less because you gave it upfront to the builder.
ATB also does cash back mortgages up to 10,000 dollars at a little of a higher interest rate. Call Jodi and her team to find out details about this.
Do you need to borrow your down payment? ATB also allows you to borrow your down payment this is called a flex down mortgage. You can borrow up to 5% of the purchase price and we need to debt service the payments into the liabilities so it will also lower your spending ability but does offer a solution to home buyers who do not have the down payment or only partial down payment. You should have a little saved for lawyer fees so fourth I recommend 3 to 5 grand saved to help with the additional lawyer fees, home inspections costs. The requirements is good credit min 650 score and other application strengths good job tenure minimal debts so forth. Call me today to see if this option works for you.
 We are your top mortgage brokers in Fort McMurray click here to see our live up to date mortgage rates or apply online today!